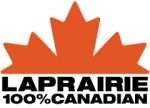 Short Description
LaPrairie provides project solutions where you need them most. We solve your project challenges with a highly skilled workforce, innovative thinking, and state-of-the-art equipment. Our operational team and comprehensive fleet of cranes, trucks, and heavy equipment are ready to deliver – anytime, anywhere. Whether it's executing super-heavy engineered lifts, hauling extra-heavy loads, maintaining the safety of your roads, mining and trucking aggregates, or supplying and delivering quality frac sand products – LaPrairie gives you the advantage
Description
Do you need urgent and quality project solutions? The LaPrairie Group of Companies should be your go-to option for all your project solutions. We take pride in solving our clients' challenges. Our skilled and dedicated team works around the clock to ensure your project is flowing smoothly. What is more, we use state-of-the-art equipment and innovative thinking to solve problems our competitors run away from.
The Laprairie Group of Companies has a vast fleet of cranes, trucks, and heavy equipment to meet your demands anywhere, anytime. The operational team is passionate about customer satisfaction. We are your go-to option. Whether you want us to haul extra heavy loads for you or help you execute heavy engineered lifts, we guarantee timely and affordable solutions. We can also help you maintain the safety of your roads, mining, and trucking aggregates. LaPrairie is also the leading Canadian supplier of frac sand products. Learn more below.
About Laprairie Group of Companies
The company was established in 1982 in Tumbler Ridge, BC. At the time, it had one crane and two employees. However, Laprairie has now grown into an established company with more than 600 employees offering a wide range of services, including mining and trucking aggregate, bridge and highway maintenance, supply and distribution of frac sand products.
Laprairie has become one of Canada's leading services providers due to the able leadership team and staff. The leadership team works hard to ensure the company serves all its clients.
Our Services
LaPrairie Group of Companies offers a wide range of services and solutions. We offer custom services to meet the demands and preferences of each client. Discover more below:
LaPrairie Crane
LaPrairie Crane takes pride in offering innovative solutions for all our clients' heavy lifting challenges. We are independently owned and operated. We have been serving Canada since 1982. Our regional branches are spread across Western Canada to make it easier for our clients to find us. Our regional locations include Fort Nelson, Ridge, Prince George, Calgary, Fort McMurray, Grimshaw, and Lloydminster.
We take pride in offering lift and rigging you can count on. LaPrairie Crane only works with certified and passionate operators to provide the best rigging, crane, and crane operator rental services in Canada.
LaPrairie Haul
Do you need quality and timely heavy haul services? LaPrairie Haul is your one-stop solution. With experienced heavy haul logistics specialists, skilled transportation, and heavy haul experts, you are guaranteed top-notch heavy haul services. Our experienced professionals can handle any job regardless of the scope and size.
LaPrairie Haul should be your go-to option whenever you want heavy haul services done right. We know that time is money. That is why we have augmented our vast trucking fleet with various conveniently placed rail trans-load facilities, yards, and shops. Contact us today for all your over-dimensional and over-weight load needs. Get your free quote today.
LaPrairie Works
LaPrairie Works is the leading infrastructure maintenance for the highway resource and oilfields specialist. We have been providing top-notch solutions in highway and bridge maintenance, slope stabilization, and environmental remediation. Our unmatched services have continued to be recognized all over the world. We have already received the industry and ministerial awards for innovation and environmental remediation. We also take pride in managing long-term contracts within our jurisdictions.
Canadian Silica Industries
We are proud to present our conveniently located mines in Canada and the United States. Our mines are located in Peace River, Alberta, and Brevort, Michigan.
Our mine is Peace River produces API Spec 20/40, 30/50, 40/70 & 100 mesh frac sand. What is more, this mine is near Duverney, and Cardium Formations, trans-load facilities, and Montney. The Brevort mine in Michigan produces API Spec 40/70 & 100 mesh frac sand. It has easy access to Marcellus/Utica shale formations with port and trans-load facilities in Buffalo, New York, Cleveland, Ohio, and Thunder Bay, Ontario.
We can quickly ship our end product aggregate supplies thanks to our convenient location. Contact us today for exceptional oilfield services, unmatched rock crushing solutions, maintenance and construction, proppant solutions, heavy haul, and mobile crane rental. Our friendly and dedicated team is ready to help you 24-hour at anytime, anywhere. LaPrairie gives you the advantage!
Send Message to listing owner